Hyundai and Electrify America bring complimentary charging to 2021 Kona and Ioniq owners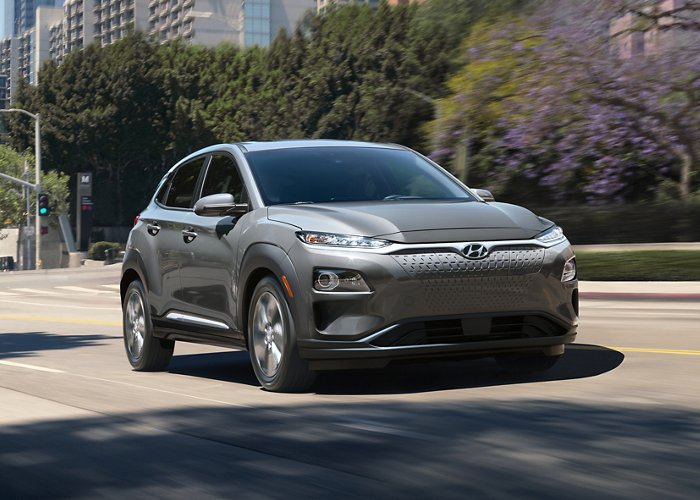 Electric vehicles are seeing a nationwide boom and part of the credit goes to the ever-expanding EV charging network being set up throughout the country. Hyundai recognizes the EV potential, and it has teamed up with Electrify America to provide complimentary charging to specific Hyundai models.
The owners of 2021 Hyundai Kona Electric and 2021 Hyundai Ioniq Electric will get complimentary charging of 250 kWh, which the EPA estimates to be 1000 miles of driving range in these cars.
Electrify America is rapidly expanding the EV charging infrastructure with 500 charging stations already built all over the country. The company claims that 96 percent of the population is already living within 120 miles of one of the 2,400 fast chargers, and the company plans to reach the goal of 3,500 chargers by the end of 2021. Electrify America is the top-rated fast-charging network in the "Best-in-Test" award published by umlaut Inc.
The partnership between Hyundai and Electrify America spells good news for the EV industry and the car owners. If you haven't gotten a Kona or Ioniq already, now might be a good time to buy one.
2021 Hyundai Kona Electric
The 2021 Hyundai Kona Electric retains the sleek look of Kona and adds an electric heart to it. It features an electric motor with 201 horsepower and a 291 lb-ft. of torque. It comes with a 64 kWh battery pack, and using a 100 kW DC fast charger, the battery can reach 80% in just under an hour.
The Kona Electric comes with a standard set of safety features and an infotainment touchscreen up to 10.3 inches.
2021 Hyundai Ioniq Electric
The 2021 Hyundai Ioniq Electric is more of a bang for the buck subcompact SUV. It features a 134 horsepower electric motor and a 38.3 kWh battery pack. Like the Kona, the battery can reach 80% in just under an hour while using a 100 kW DC fast charger.
The interiors are built with eco-friendly materials, and it goes well with the sustainable footprint of the car.
If you're near Huntington, NY, and want to buy a 2021 Hyundai EV, you'll need a quality Hyundai dealership near you. Huntington Hyundai fits the bill perfectly as we have 2021 Hyundai Kona Electric and 2021 Hyundai Ioniq Electric for sale. You can browse through our inventory and take advantage of new car finance specials. To get 2021 Hyundai electric cars, get in touch with Huntington Hyundai today.