Hyundai Venue Hailed Best Value of 2021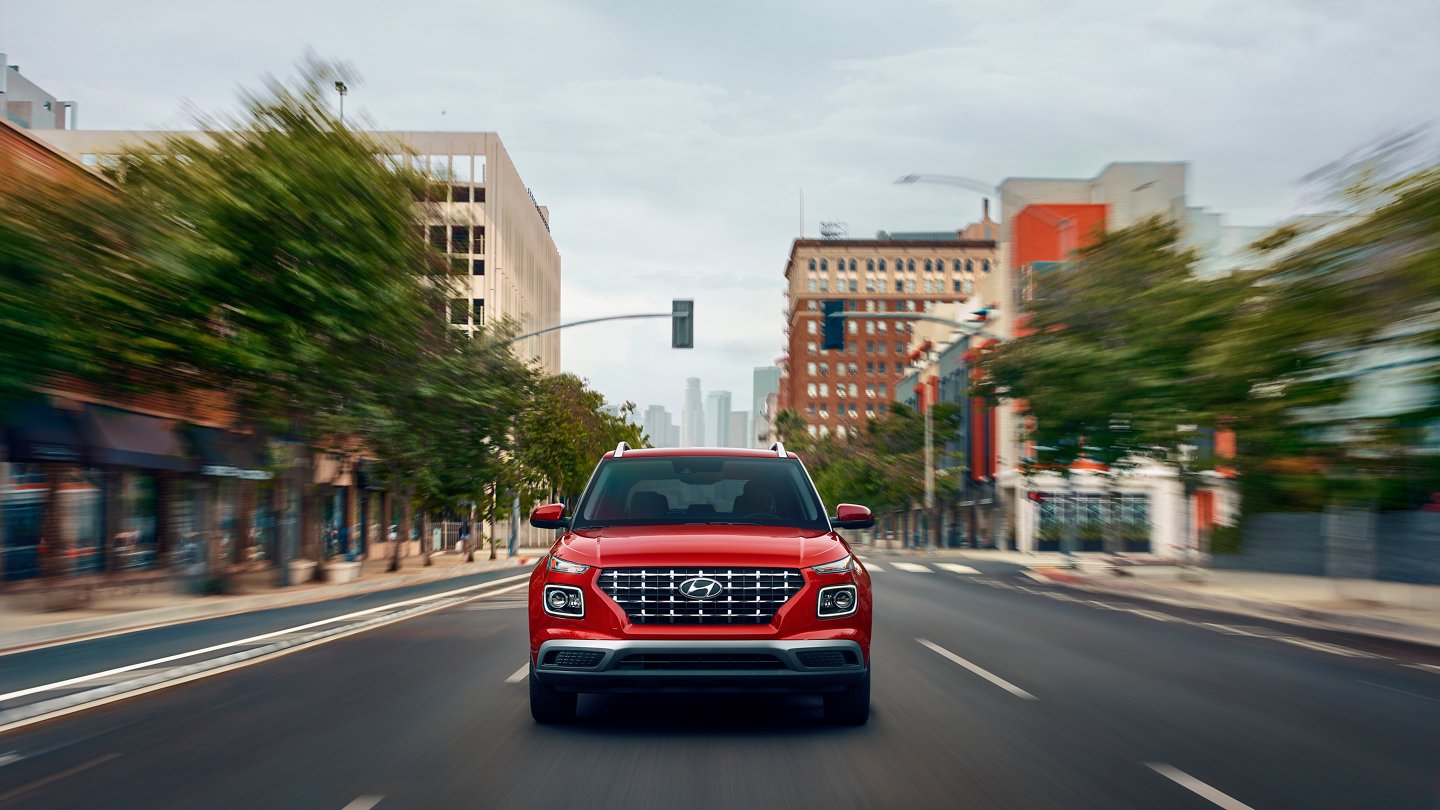 Cars.com. has judged the 2021 Hyundai Venue to represent the Best Value of 2021 category. This award comes off the back of Hyundai delivering an innovative design and equipping its subcompact SUV with advanced technologies. Consumers are offered a striking spunky SUV that meets the must-have needs of modern convenience, all-important safe and secure driving, and outstanding fuel economy. Find the Hyundai Venue for sale in Huntington, NY, at Huntington Hyundai. 
Thoughtfully-designed 2021 Hyundai Venue Meets Market's Demands
The ever-changing needs of the automotive market mean vehicle manufacturers are constantly on the alert to ensure their vehicle brands tick all the boxes that make their vehicles appealing to the consumer: affordable, value-for-money, fuel-efficient, and packed with a multitude of sought after safety and convenience technologies—the design of the 2021 Hyundai Venue of a winning formula.
For an up-close and personal view of the new Hyundai Venue in Long Island, NY, make sure to visit Huntington Hyundai. 
Highlights Of The 2021 Hyundai Venue 
You know a vehicle is worth a second look when an automotive publication authority such as Cars.com deems it worthy of an honorary distinction. The award-winning Hyundai Venue earned its accolade thanks to the inclusion of features such as Forward Collision-Avoidance Assist with Pedestrian Detection, Driver Attention Warning, 60/40 split fold-down rear seatback, power sunroof, and signature cascading grille. The Hyundai Venue Denim version shows off an exterior in blue complemented with white accents and an interior cabin kitted out in a combination of denim and leatherette.
Are you looking for a top Hyundai dealership near you? Make Huntington Hyundai your preferred choice in the Hyundai dealership. Not only do we house the most exciting new and used inventory of value-for-money Hyundai vehicles, but we also offer new car finance specials that aren't found anywhere else. Our conveniently located dealership is within easy reach of customers near Commack, NY, near Smithtown, NY, near Hauppauge, NY, and near Dix Hills, NY.